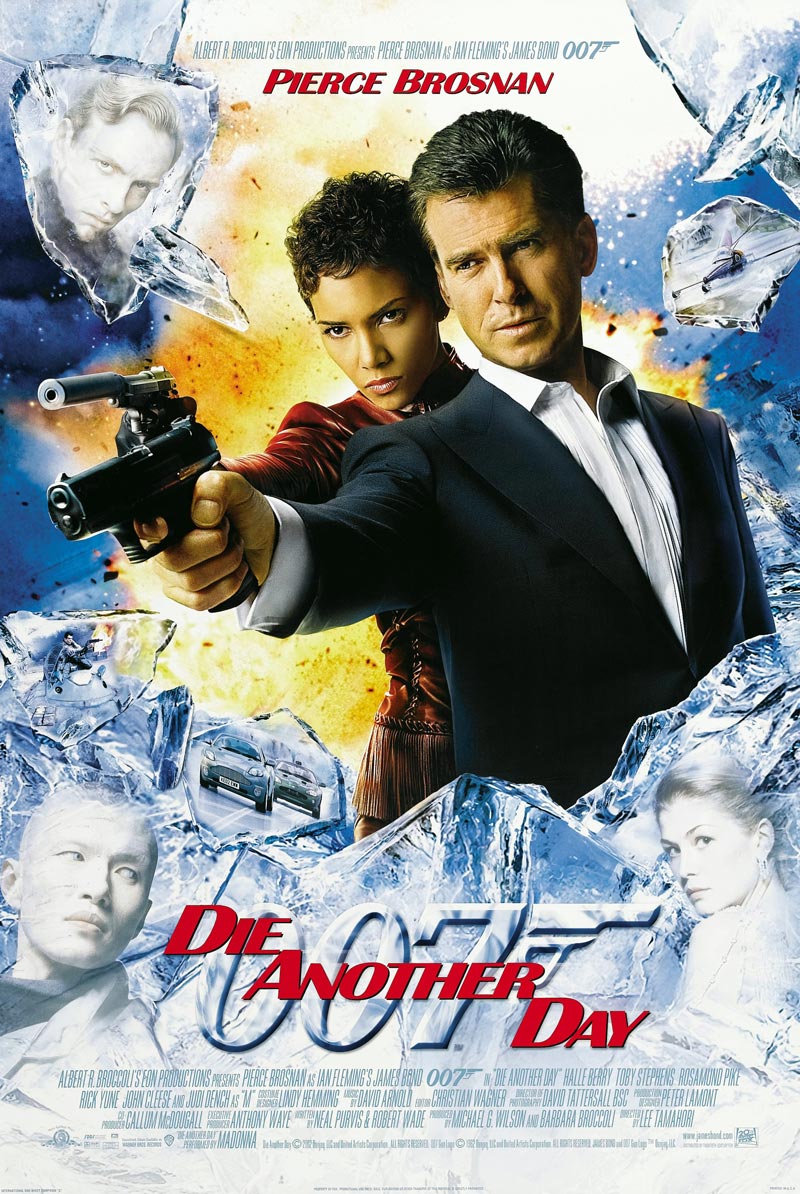 That's right, another Brosnan Bond movie.  Got a problem?
This might be the most unrealistic depiction of car usage I've seen in awhile, but it's all the more entertaining for it.
It's Bond in an Aston Martin V12 Vanquish and the villain in an supercharged Jag XKR (when it was still based on the limp-wristed XK8)… there's your first bit of fiction right there; that car wouldn't have a prayer of catching an Aston on asphalt or ice.
Speaking of ice, if you haven't seen the movie the giant yellow deathray might throw you off a bit, don't worry that's just the sun's energy harnessed to melt the Ice Hotel.
Then of course there are are volleys of bullets, missiles, and then Bond's Aston bumps into two snowmobiles and sends them… flying?
Hm.
Anyway the best part might be the end, when the villain ends up swimming in frozen water and gets one last cinematic "AHHHHHHHHHHHHHH" line before his demise-by-chandelier.
And even better, the clip is available in HD:
Brosnan's costar Halle Berry didn't make it into this scene, but that doesn't mean you can't enjoy her here.
Does the short hair work for you guys?
---